Black Top Mojo - I Am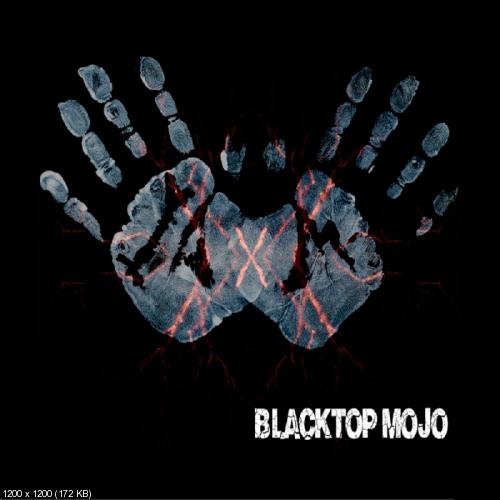 These young rockers hail from Palestine, Texas and were formed in 2012 by vocalist Matt James, guitarist Kenneth Irwin and drummer Nathan Gillis. Various bass players came and went until Chris Davis joined full time. They toured relentlessly around their home state, on their own and supporting such acts as Dirty River Boys and The Bigsbys. During this time they where honing their rocking style to perfection. Whilst on their travels they met guitarist Ryan Kiefer. He jammed with them at their "Jam Shack" and he fell right into place with the band. He had the same taste in music which made it a no brainer for him to join. Now a dual guitar attack band joining such greats as Lynyrd Skynyrd and Thin Lizzy, big influences for the band. This is their first full length release recorded at the Rosewood Studios in Tyler, Texas. Matt says this record is called I Am due to the group being a band of scatterbrained guys, all with different playing and writing styles coming together as a singular entity producing great music.
The record kicks off in a rocking style with Open Road, modern Lynyrd Skynyrd style vocals by Matt and crunching guitar riffs drive this track along. Now you are hooked, what will the next track do to my brain. No fear, The River is next, could be the start of a Tool record, great vocals, crunching guitars again. Wow. Another rocker follows, I Am; this is modern grungy southern rocker. Why hen follows, a power ballad style with lovely emotional vocal.
"This is a record with elements of Lynyrd Skynyrd, Thin Lizzy, Tool and Cluch."
There are two more tracks off this style on the record, I Will Ramble On and Next Bullet which blend in with the tracks effortlessly giving the record great balance. My stand out tracks are, Trouble in the Rise andJohnny Red. The former has a little Clutch guitar going on at the being. The music then ramps up to a tempo which would cause mosh-pit madness live. If I still had long hair it would be twirling. Johnny Redtells a great story, sang with such passion and the band play like their life depends on it, another rocking ending. I can't stop smiling. A ballad Back Home brings the record to a close. It's been a while since a record grabbed me like this debut by these guys have.
This ten track debut is a great start for these guys. Yeah there are influences of other bands mixed in, but what band doesn't have? All the tracks are written by the band as a whole which gives the record a great balance. The lyrics are of the story of life which the music intertwines with perfectly, so professional. Live these guys must be awesome to see, hope they get the chance to play the UK soon. They have been likened to Black Stone Cherry which is understandable but in my opinion these guys rock harder and have songs of more feeling and emotion. If you like modern sounding southern rock buy this when released here in the new year, if you don't but like good hard rock still buy this. This band is hot!
Words: Brian Baldie Mclean (@mclean428)