Colin Edwin (Tim Bowness, Porcupine Tree) Interview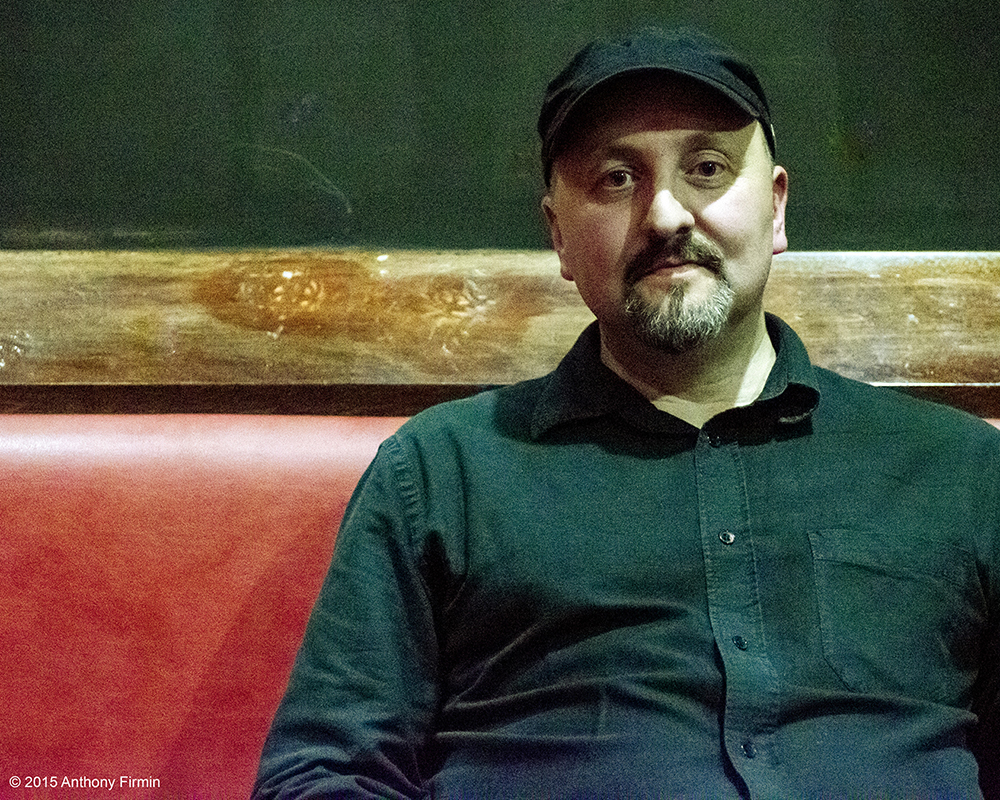 Manchester Rocks managed to catch up with with ex-Porcupine Tree bass player Colin Edwin who had just played with Tim Bowness at Manchester's Band on the Wall earlier this month
---
How have you been finding playing with Tim Bowness?
It's a very good enjoyable context for me to play in, I like playing with the guys.  Most of them have been playing with Tim for a long time, I got involved may be a year ago playing on Tim's first album and on and off over the years I've worked with Tim on recordings but never really played live with him.  But the bands really good, the guys played with him in No-Man, it is just a nice thing for me to do, and as a bass player I like playing the material, so why not!
So what else are you up to at the moment?
The most recent thing I've been involved in is a band called Metallic Taste Of Blood which is myself and an Italian guitar player by the name of Eraldo Bernocchi, we have done two albums and they are on RareNoiseRecords.  And that led me to working with an Italian bass player called Lorenzo Feliciati and we have released an album called Twinscapes and I have been doing some gigs with them too.  And through all of that I met a vocalist, another Italian [Lorenzo Esposito Fornasari], and I've just got back from playing in Austria and that is a band called Obake, it's a Japanese word.  So those three are my main things at the moment, and Tim as well.  And there are other bits going on..
By the sound of things you're still managing to carve a career as a busy full-time musician…
Yeah, it's challenging but I've always found that one thing leads to another, so working with Tim I can date back to playing an odd gig I did with Geoff Leigh, my partner in Ex-Wise Heads and Tim asked me to get involved then.  That led me to the Henry Ford thing and that's led to me being in the band.  It's the same situation with a lot of other things, I do a gig or a recording with somebody and through them I usually meet someone else and it works nicely like that.  It's all quite spontaneous as well.
And you were involved with some musicians from, and I'm going to get this wrong because I am trying to remember, was it Kazakhstan?
It was the Ukraine!
That was it, what's going on with that now?
That is still ongoing, it's two female singers from Kiev, there's a lot of problems in the Ukraine right now so we have had a few challenges and I'm really happy to say that the recording is all done and we should be getting a release on our album in the Ukraine at least and maybe we can license it here.  We managed to play live a few times, they came to London and I played with them in the Ukraine.
Yes, I saw the video on youTube…
Yeah? It is a really exciting thing for me because we are literally communicating through the music because we can't actually talk to each other as most of the time we have to talk through an interpreter so it is very much about what we create together.  And we have come from such different backgrounds it's interesting for both of us.  For them because they are quite open-minded and they collaborate with a lot of folk musicians in the Ukraine, but their folk music which it's kind of based around has a very definite kind of result when you work with people that know about it.  Because I don't know about it I tend to put a different spin on it, I am completely ignorant about a lot of the forms they mean so I just work on a really sonic basis and that sort of emotional level and if it sounds good and I can bring something out of it then that is what I aim to do.  Anyway, it still ongoing.
Thanks for taking the time to update us.
You are more than welcome, and thank you too.
Words & Interview: Anthony Firmin
Check out Colin Edwin's website: http://www.colinedwin.co.uk