W.A.S.P & The Treatment @ The Ritz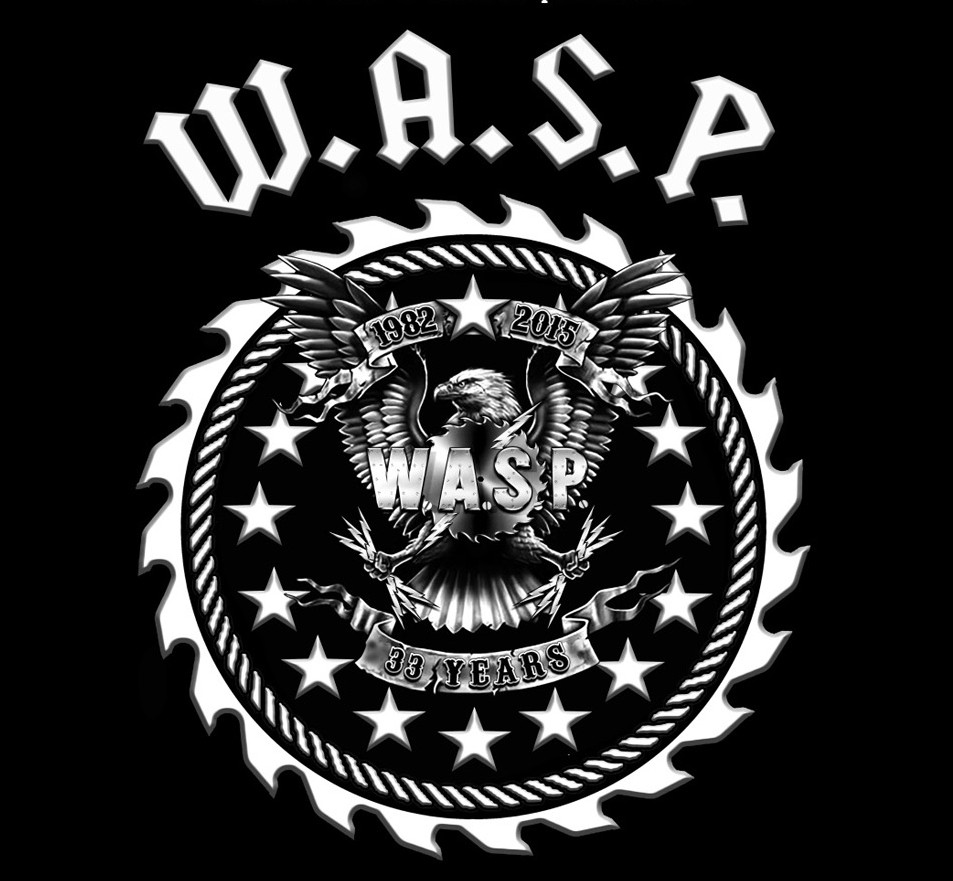 Time to stretch on the spandex and insert a buzzsaw blade into your shiny animal print codpiece and step inside the electric circus. It's time to get wild….err…child.
I'm speaking metaphorically of course, otherwise you'd look like a massive twat. Like those really funny, ever-so-wacky types that dress in spandex to go see Steel Panther. But tonight it's time for W.A.S.P. Not those pesky yellow and black bastards that sting you indiscriminately but the band. Them there legends of shock rock.
Firstly it's up to The Treatment to entertain the early arrivals, or music fans as I like to call them. Sprinkle some AC/DC, The Cult and a pinch of Sex Pistols into your dad's record collection, stir in some youthful energy and you get this mob of enthusiastic rockers.
Mitchel Emms vocals are spot on and sound huge and the whirling dervish on bass that is Rick Newman encourages audience involvement. Guitarists Tagore and Tao Grey, who I'm assuming are brothers, pound out classic rock riffs as drummer Dhani Mansworth keeps everything glued tightly together. The crowd warm to them instantly, able to spot genuine passion in the performance as they rip through some genuine anthemic tune-age.
If your sex organs are green go see a doctor for treatment. You want rock 'n' roll? Go see The Treatment. For treatment.
Looking around there are more than a fair share of people who, like me, need to make the transition from XL to XXL. There are also a good few, like me, who have sacrificed more than a few locks to the great Hair God. People who even hairdresser to the stars Nicky Clarke could do fuck all with. But there's also a refreshingly fair share of younger people here, presumably to see one of the greats in action.
So what have W.A.S.P got to offer these days in a live environment? The shock rock gimmicks of the 80's, like drinking blood from a skull, naked women strapped to torture devices and saw blade codpieces have long gone. So what is left? Tunes is what. Massive, hook-laden beasts that have stood the test of time. Big, catchy bastards that have the power to draw a metal hungry crowd to The Ritz in Manchester on a wet Monday night.
And as screens flicker to life with the 33 years logo and snippets of band classics pierce the PA, the band take the stage in shadow, presenting their backs to the audience. On Your Knees bursts forth and legendary frontman Blackie Lawless turns to face us, that unmistakable malevolence ever present in his eyes. His voice and stage presence remain unchanged through the years as he belts through a medley of On Your Knees, Inside the Electric Circus and The Who cover, The Real Me as the video screens play footage from early videos. L.O.V.E Machine is the first classic to be aired in full and the crowd goes sufficiently ape-poo.
The silence between songs is broken with chants of 'Blackie! Blackie!' but there's minimal banter between band and audience. Last Runaway is the first song to be aired from forthcoming release Golgotha and it sounds great and is received well. As is Crazy from the Babylon LP with it's Wild Child inspired opening riff. The band visit new material again with Miss You. Originally penned for 1992's Crimson Idol it appears on the new album Golgotha. It's a beautiful track with inspiring and tasteful soloing from Doug Blair that carries it skyward. It's one of the highlights of the set for me.
Hellion follows, from their debut LP, but again just as the headbanging begins in earnest it is wrenched from our ears and replaced with I Don't Need No Doctor. The 'medley of classics' format is getting a little tiresome at this point but it keeps excitement levels high. W.A.S.P leave the stage after Golgotha's title track is aired. There are excited whispers, and screams of 'Fuck Like a Beast' penetrate the air but, as hopeful as these cries may be, most people know this isn't going to happen. Lawless declared he would never play it again several years ago now on account of his rediscovered Christian faith. Fair do's.
What we do get for an encore is Chainsaw Charlie, with it's massive 'Murders in the Rue Morgue' sing-a-long. Stunning. The stage fades to black once more but not for long as the opening riff of Wild Child penetrates the venue. Perhaps one of the greatest songs ever written the crowd go mental and howl along unselfconsciously to every word. I Wanna Be Somebody ends the party on a high and more than a few sore-throated mentalists leave the venue wishing it wasn't a 'school night'.
Beers were supped, youth was re-lived and more than a few saw for the first time how some classic metal bands still have a lot to offer in terms of entertainment and songwriting skill. W.A.S.P still have a sting in their tail.
Words: Paul Cooke