Atreyu - Long Live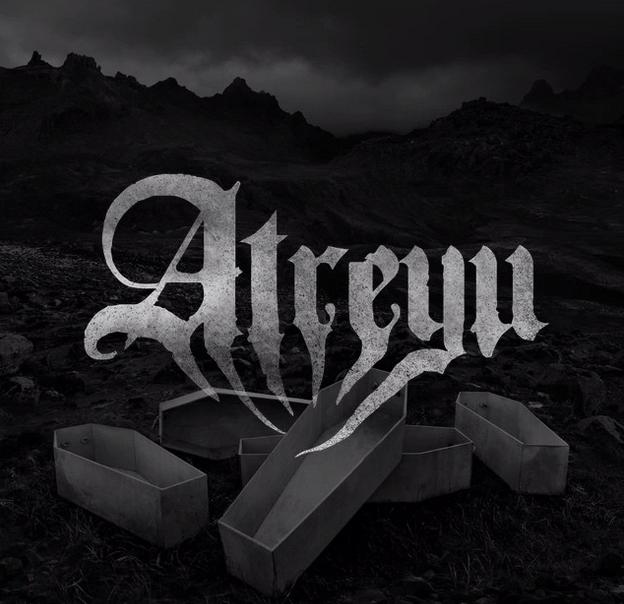 I have always been a big fan of Atreyu. So when I heard they were reforming after, what has felt like, a long time you can bet I was excited to hear this news. I mean I loved the side projects that were created during Atreyu's absence. Yet, I had a hunger for more Atreyu and with the new album I certainly got what I wanted. The lineup is back and early songs from the album sounded promising.  Songs like So Others May Live and the title track Long Live sounded amazing and I was hyped like hell to hear more from the newly reformed band.
The album has a lot of enjoy about it, from the tight production to the well written and executed music, Atreyu definitely sound like they're back. I love a lot of the riffs and the way all of the songs flow. It's also really nice to hear Alex Varkatzas back on the screamed vocals like he was on the earlier work, coupled with Brandon Saller's clean vocals it has that old school Atreyu feel to it. In all honesty it reminded me a lot of their third album A Deathgrip on Yesterday with all of the slick guitar work and that sense of power with that ultra clean production. In saying that it's very much lacking that grit that they used to have. As someone who has loved all of Atreyu's work, it's really nice to have a new album from the boys.
However, this album is not without its drawbacks. I feel that Atreyu have played it far too safe and are just giving fans a nostalgia blast rather than summoning up anything new. Also, as much as I hate to say it, it's just not interesting enough to hold my attention for too long and I have been finding it difficult to just listen to this album as a whole. Whilst there are a lot of elements that I really like, when it's all put together it just doesn't have much of an impact on me when I listen to the album in full. It just doesn't give me the same feeling as what I had when I put on The Curse or Lead Sails and a Paper Anchor for the first time.
I have even given this album some time to grow on me and there is just nothing there.  There are some damn decent tracks here like Start to Break which has a great riff and rip roaring guitar work from Jacobs and Miguel. Also I love the rock 'n' roll style track Brass Balls but like I said the album as a whole just doesn't work and at 14 songs long, I just wish the album had've been shorter. What this album needed was for someone just to say "STOP!, let's work with what we have" rather than throwing a lot of blander sounding songs against the wall.
I really wanted to love this album, as I am a massive Atreyu fan but what they have given us is something that was far too safe and bland.  I would have loved them just to take a risk or have at least a couple of songs that made it sound like they were. Ultimately this is not a bad album not by any means. I don't hate it and there is a fair chance that by this time next year I'll love it and be amped for another. I love Atreyu and I want to progress rather than platoe. Hopefully, I'll hear them live again and I may find a new appreciation for these songs. For the time being it's just not working for me.
Words: Mick Birchall
[embed]https://www.youtube.com/watch?v=3xw1vt1IS2c[/embed]