The Best Of Manchester 2015: Pt 1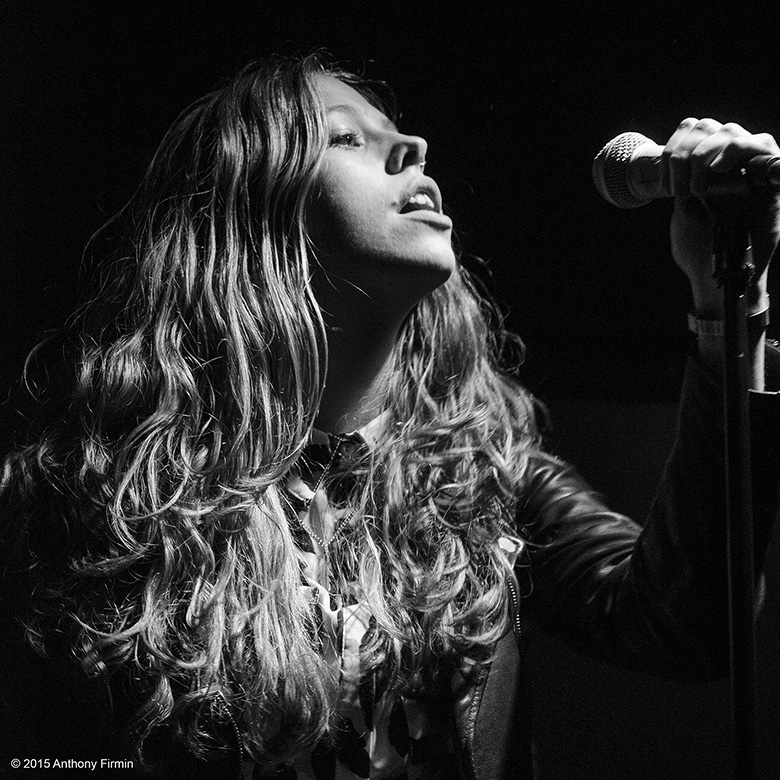 The Best Of Manchester 2015: Pt 1 - where we look back at what we believe were some of the best music coming from our local artists in 2015 and look forward with them to the year ahead...
The New Southern Electric
2015 started with TNSE's launch gig for their single Brown Eyes at the now sadly closed Roadhouse. Following a select handful of gigs throughout the year a performance at the Night & Day Café saw the band re-organised and re-energised along with a heavier, raw sound with the powerful voice of Monica Ward now stripping the paint of the walls. We are expecting bigger things in 2016 with a new single due to be released on Stereogram Records as well as more gigs.
Sky Valley Mistress
Although they released nothing new this year the band have constantly toured the region including a show at one of the MR Presents… nights at the Retro Bar in Manchester with their high intensity blues rock performances. They remain a firm favourite amongst many in the MR team and we are looking forward to new material from them in the New Year including a cover of the Eagle Of Death Metal's I Love You All The Time to help raise money for those involved in the Paris terrorist attacks. Their next gig is at Gullivers in the NQ on 30th January, a launch night for the new single Hell Ain't Got Your Hound – miss it and the Hell Kitten will get you!
The Winachi Tribe
Led by Liam Croker (China White) the band put out a new single in August, Time For Love, which is in the vein of Madchester dance music with enough urban beats and indie rock to maintain you. MR caught a spirited performance from the band at the single launch night at the Ruby Lounge. They closed out the year with a high profile gig at the Etihad Stadium as part of the pre-match entertainment. Catch them at The Live Room in Manchester on 30th January along with the Slow Readers Club and Ordnance.
The God Complex
Heading into heavier territory, The God Complex have been a regular feature on the North West gig circuit in the later half of 2015 with some mental performances which have at times included removal of all of their clothing (venues have been warned in advance to stock up on air freshener!). The band's dessert/stoner rock has gotten tighter as a result of this gigging and they are certainly an exciting band to watch live. No 2016 dates planned at the moment and there are constant threats of a single/EP release along with an OTT launch gig – we will keep you posted!
Renegade & Retrospect
This Manchester trio have come on leaps and bounds over the past six months since they played the MR Presents… gig in July. They subsequently gigged steadily which has made their sound much tighter. A tour of Belgium in October resulted in large crowds, copious amounts of beer drunk… and their first "groupie"!
2016 starts equally as busy for this grunge/blues rock band, be sure to catch them at:
23 January        Zoo Bar,
1 February       Retro Bar,
2 February       Metal 2 The Masses
Mohawk Radio
Slick songs like Lifetime Sunshine and Rock'n'Roll Heaven along with the distinctive vocals of Mia Page make this band stand out and 2015 was an huge year for them. The Stockport based Mohawks made their 2nd appearance as the pre-match entertainment at the Etihad Stadium in May (with another planned for 2016), a finalist in Parliament's Rock The House competition and gigs in the USA have given them exposure most bands can only hope for. Be sure to tune into the Mohawk Radio on 15th January at Night & Day Café and catch them live.
The Happy Fallen
2015 finally saw an album release from The Happy Fallen, Lost And Found. MR undertook an extensive interview with Neale James at the time of its launch: http://manchester.rocks/?p=3049
No news of any upcoming gigs at the moment but if electro/garage/funk/blues/rock is your thing then you'd mad not to check them out!
We Are Kin
Scratch the surface of the Manchester music scene and you are going to find something that smells funny – a thriving Prog movement! We discovered We Are Kin during a mad interview with Matt Stevens as they were sat at the same table. The band put out their first album, Pandora, in April 2015 and it is a Progtastic mix of Genesis/King Crimson/Pink Floyd style songs. The band played a rare gig in Glasgow in December but in 2016 they are looking for some support slots and perhaps some headline shows of their own. They are also hoping to release album number two in the later half of 2016 so it looks to be a busy year ahead for them.
All words and photographs: Anthony Firmin (except We Are Kin, ℅ the band)