Reigning Days - Interview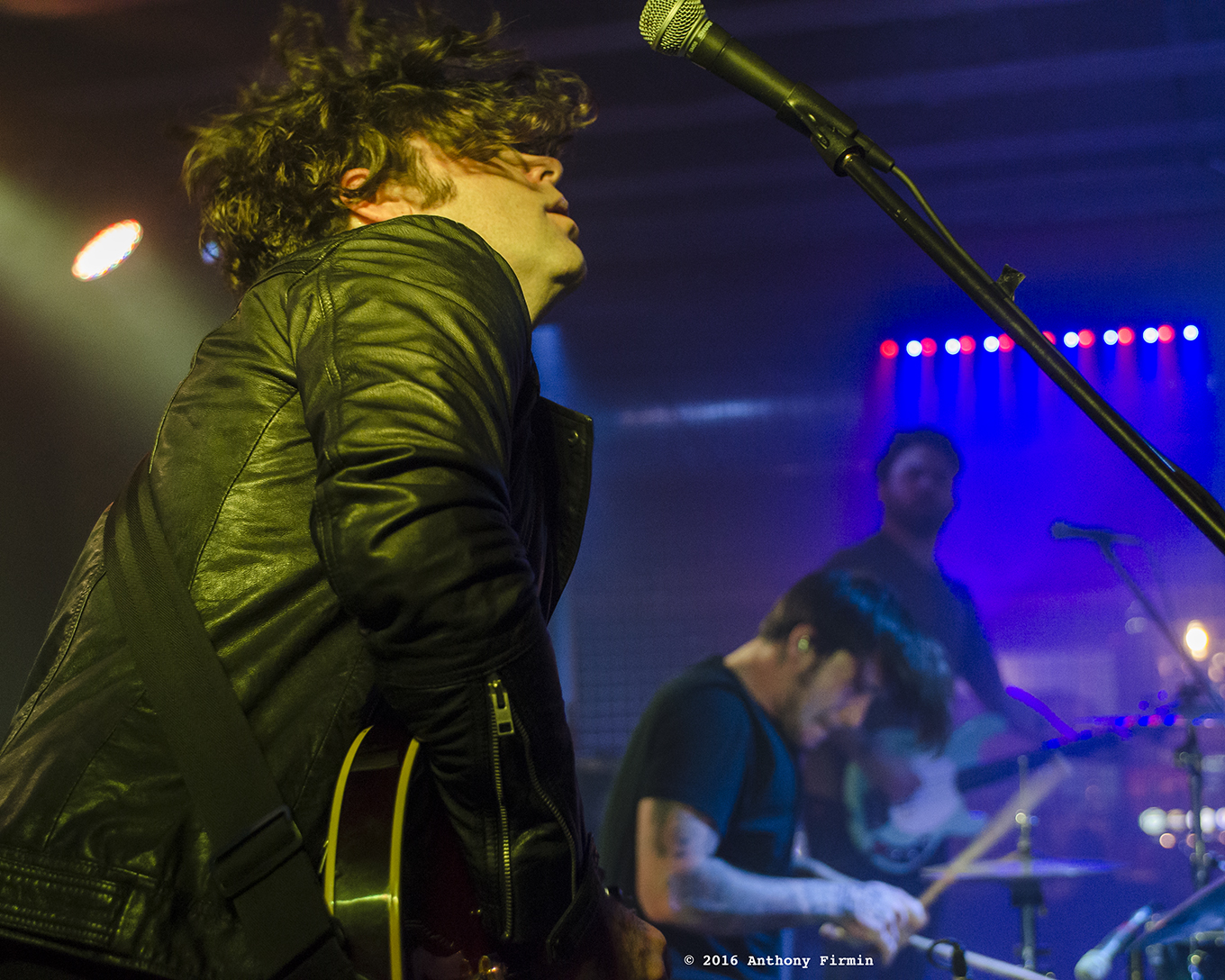 With their own brand of heavy indie rock Reigning Days have blagged the support slot on the current RavenEye tour of the UK. Their forthcoming single Renegade is currently getting airplay with Kerrang! and winning them a new legion of fans. We managed to grab a few minutes with Dan Steer, Joe Sansome and Jonny Finnis post set before the headliners hit the stage and ask them about this tour…
The first day was yesterday in Milton Keynes and it was absolutely wicked, full room, everyone was really responsive to us supporting RavenEye.
Milton Keynes, responsive? I have this impression that Milton Keynes is going to be the most boring place to play a gig. Well, apart from that gig last night it really is a boring place. But last night they were mental, absolute fucking nutters! It helped that it was their hometown show so it was going to be a good one.
RavenEye then hit the stage and even with the curtain drawn the interview continued with some difficulty, the band were playing very loud!
Literally a couple of days after we finish this tour will back out on the road, on tour again, so it's all kind of merging into one big tour at the moment. It's a band called Wilson from the States who we will be opening for. They are from Detroit, they are fucking wild, they are. We are playing SoundControl in a couple of weeks.
I try and asked them about recording plans over the noise. We are just finishing off the album now, the EP is going to be out in April and the album later in the summer, so yeah, we are on it, we are trying to do everything all at once!
At this point any meaningful conversation becomes impossible as the dressing room curtain keeps being opened so I ask them for some parting words:
And to all our Manchester friends we would just like to say hello!
You can catch Reigning Days at SoundControl supporting Wilson on 29th February where hopefully we can catch up with them for a longer chat!
[embed]https://www.youtube.com/watch?v=kLxJPY_tovk[/embed]
Words and photograph: Anthony Firmin