Dream Theater - The Astonishing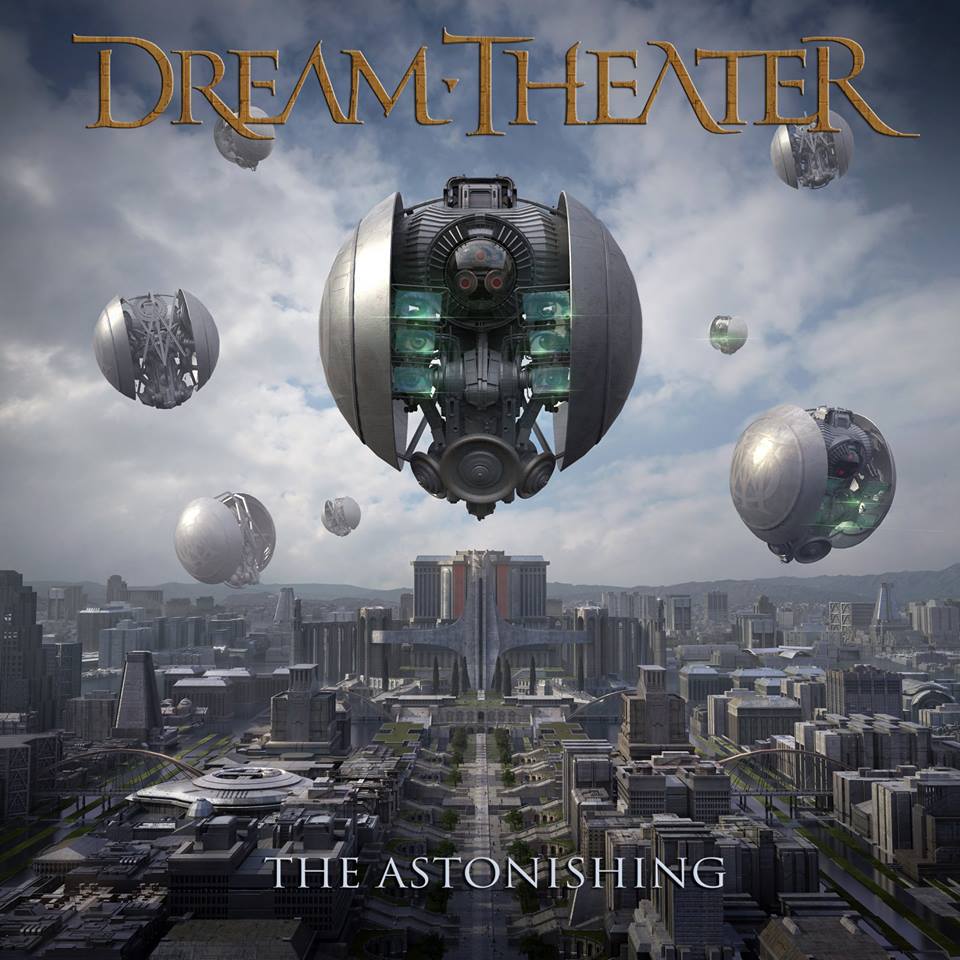 As time has gone on, Dream Theater have gone from strength to strength seeming to change things up with each musical effort they produce. Line-up changes and changes in musical direction have left people's opinions divided for over 30 years now but one thing has remained a constant; they have a thirst for creating extremely intricate, long and lyrically engaging songs which, much like their predecessing influences, tell epic stories with many twists and turns to keep their audiences wanting more.
The latest release: The Astonishing is a concept album which the band are no strangers to, with albums like Octavarium, Metropolis Part 2 (Scenes From A Memory) and Six Degrees of Inner Turbulence some would say it was to be expected again sooner rather than later. Coming off the back of their 12th studio album, the self titled Dream Theater the band have been touring around the world and nobody could have predicted an epic 34 track concept album depicting a dystopian future civilisation where all people have as entertainment is the almost dubstep sounding NOMACS flying around.
At first listening it became clear how prominent the orchestra and choir are for this double-disc album and initially I didn't fully appreciate or perhaps understand why they had taken this different approach; something which is not normally associated with Dream Theater. The blistering unison solos between John Petrucci and Jordan Rudess of the past have been replaced with strings, trumpet fanfares and choral singing. It is upon the second and third listens that it becomes clear however, that these elements are so important as, let's not forget this is a concept album. Within it contains  a long story with an ever changing plot which is accompanied by a musical that appears throughout using every instrument imaginable to play a beautiful melody which you would normally associate with musical theatre.
Fear not though rock and metal fans because that Dream Theater magic still remains, with those ridiculous instrumental passages that make you wonder what those incredible musicians are putting on their corn flakes. The guitar solos are there sending chills down the spines of every aspiring guitarists neck with that God like tone of John Petrucci some of us can lonely dream to achieve. The rhythm of John Myung and Mike Mangini as ever is mouth-wateringly tight and punchy again with enough prog to kill a buffalo, but for me, surprisingly (as a guitarist) the stand-out performances have got to go to Jordan Rudess and James Labrie. The piano takes the lead of much of the album with beautiful dynamic quality which is complemented by vocals from Labrie who has produced the best performance since Black Clouds and Silver Linings.
This two hour plus leviathan is not for the faint hearted. A true progressive masterpiece with all the bells and whistles… and bagpipes! But people will always be divided and for some reason people will always opt for short songs with no meaning over something like The Astonishing which never ceases to excite and impress those who seek interesting themes and strata spherical musical ambition.
Words: Chris Hickson
[embed]https://www.youtube.com/watch?v=0yhFSTAyHWs[/embed]