Telepathy To Make Manchester Début At The Progathon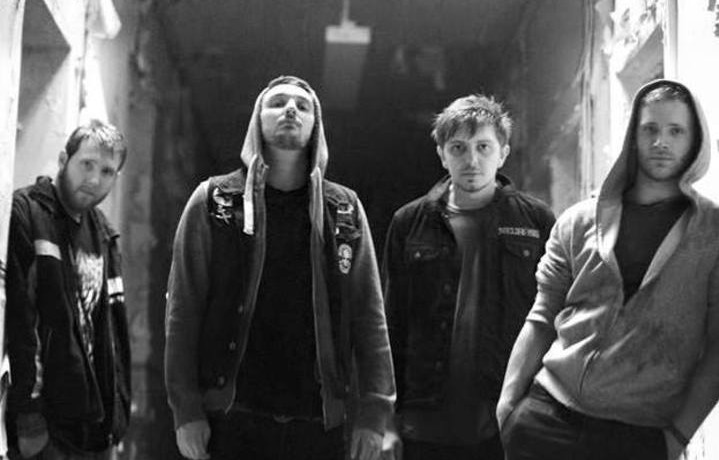 Colchester instrumental sludgers Telepathy will be making their début Manchester performance at Rebellion this weekend at the Saturday of the Progathon, co-headlining with Fantasist. Coming to a city with a huge, passionate love for sludge, we sit down with the band to help introduce them to a city they're about to lay waste to.
---
So first off, for those who haven't heard of you guys, who are Telepathy and what are you all about?
We are a progressive instrumental metal band. Our music revolves around a basis of post-metal, sludge and progressive rock.
We self-released our first E.P, Fracture (long out of print), in 2012 and promptly hit the road in the UK and Europe. We've since released our debut album 12 Areas (Devouter Records/Tartaric Records) and been hitting the road across the EU as much as possible since.
I'm not sure if you're aware but Manchester has a very healthy sludge scene here, and mixing elements of progressive music into the equation you seemed the perfect band to play the Progathon. What can people expect from your set?
We are aware, and are fans of quite a few bands from your way such as Boss Keloid and Ten Foot Wizard!
Our set will be a mix of 12 Areas songs and some newer material from a forthcoming release. It's always a cathartic experience to play our material live, so you'll be seeing a lot of emotion, intensity and riffs.
You'll be playing a lot of new material during your set, how does this new work represent the band in the present day, is it an evolution from your last record, 12 Areas?
This material represents a massive growth for the band as far as our songwriting goes. With every new song and release we are constantly pushing ourselves to get more emotion and creativity into our music and we feel that with this new body of songs, we've achieved just that.
I would say it's a far more dense and heavy (both sonically and emotionally) collection of songs, with more emphasis on melody and atmosphere than our previous work.
[embed]https://www.youtube.com/watch?v=A25VRev_9-E[/embed]
You've recorded your new material with Jaime Gomez Arellano, what did his professionalism and experience help bring to the table during the recording process?
Gomez is a total boss, and as far as tones and bringing the best possible sounds to the table, there's no one better.
I'm happy to say that when it's finished it will our best sounding record to date.
It's also your first time in Manchester, which seems surprising to me. Do you have any thoughts or expectations, or a message for people contemplating coming down to see you?
I honestly have no idea how it's taken so long to get to Manchester! Somehow we made it to Poland and the Czech Republic before we got to you!
We have no expectations, we try to leave those at home, although I'm well aware that Manchester has a thriving heavy music scene.
We're just looking forward to playing a great show with like-minded people. If you're coming to the show or contemplating it, we can't wait to share this evening with you. You are as much a part of this as we are.
Finally, are there any other bands on the bill you're aware of or have checked out and are looking forward to seeing?
We're hoping to arrive in time to catch Kylver play, I've heard great things about those guys and I'm a fan of their first release, so I'll be looking forward to that. Prognosis and Fantasist also look like a lot of fun so we'll be there for the duration.
It's going to be great to play a more progressive bill for a change, and explore that side of the Manchester scene.
Words & Interview: Phil Weller
For more info on the Progathon, head to - https://www.facebook.com/events/141023196261932/