Be Prog! My Friend 2016: Friday
Scintillating, forward thinking music under the Spanish sun
Words: Phil Weller | Photos: Anthony Firmin
Be Prog! My Friend! represents one of the most innovative and unique festival experiences I have ever experienced. In a market festooned with ever-blossoming independent festivals and hordes of already established events, it manages to stand up and stand out. Thanks in part to its idyllic and blissful setting, alongside the organiser's approach to an event celebrating thought provoking music, the event leaves its mark on you. By the time Textures left the spotlight soaked stage at 3am on Saturday evening I had laughed, cried and reached contemplative moments of a deep and spiritual nature. This wasn't so much an event that you witness as a mere bystander as it was something you live, breath, become. When you are born and bred in Manchester's summerless climate, Be Prog! stands as a soul cleansing escape from home's depressing weather in favour of an atmosphere pocked with hope and uplifting inspiration. Next summer I will, without a doubt, return to South Western Barcelona.
Taking a winding path up the palm tree flanked Av Francesc Ferrer i Guardia, the sun piercing through gaps in their leaves and lighting up the wide pavements and quiet road, we arrive at Poble Espanyol. Portraying a similar dreamlike village as Port Merrion, the open air museum, built in 1929 and boasting 177 individualistic and characterful buildings, the setting couldn't have been any more fitting. The artful attention to detail poured over every nook and cranny of these buildings and their grand architecture is echoed on the concave stage that stands, proudly, before a homely open square. For the next two days Manchester Rocks were to witness a festival where each band, in their own innovative and heartfelt fashion, performed music that strives to push boundaries and explore and discover.
One of two local acts on the bill, Barcelona's own spacey and predominantly instrumental act Exxasens [7]were both an intriguing and genteel way to start the festival. Building on snaking and lucid soundscapes, with clever chord changes interspersed to help twist the ebb and flow, it was a set which floated by in the cool Spanish breeze. Saturn pertains a dark, Joy Division type feel, particularly in the vocals, with effects drenched guitars stretching out their sound, giving it an echoic quality. Though a very reserved act musically, focusing on the patient repeating of ideas as opposed to throwing the kitchen sink at you, when a ravaged riff arrived for a crescendo, it did so with a Tool esque aplomb which you had to admire.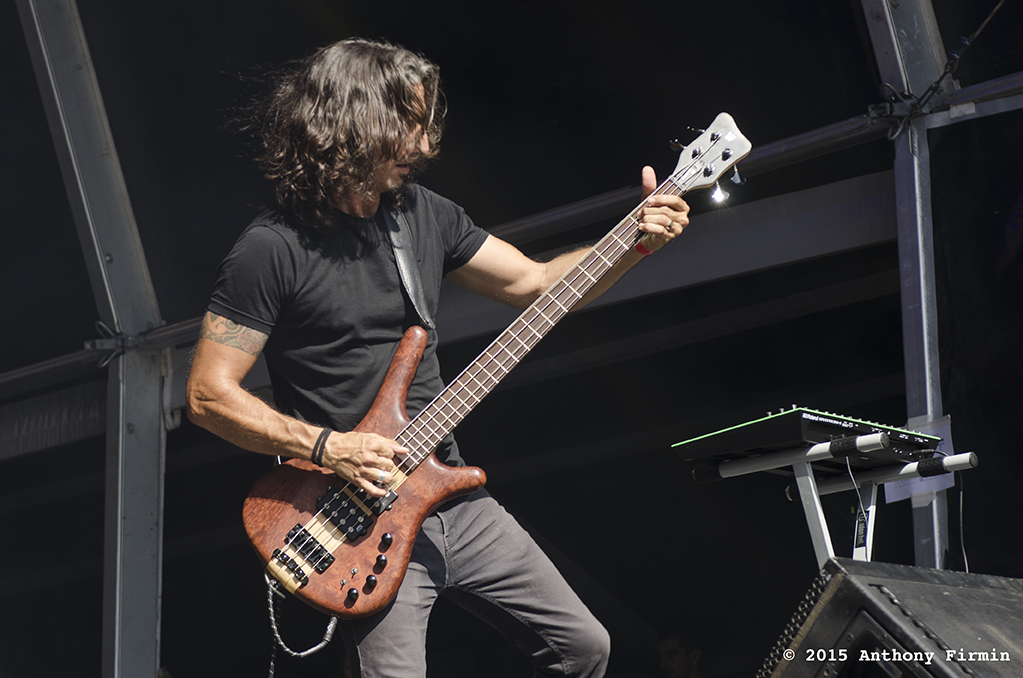 Obsidian Kingdom [8], the other home town act on the bill, define themselves as an act who is, in turn, hard to define. Such is their intrinsic juxtapositions, of light and shade and of subtly soft and harshly heavy sections that weave in and out of each other to create this acts colourful musical tapestry. In many ways you'd expect such a lack of consistency to be their downfall, a wishy washy mess without any real centre point, yet they manage to use it to their advantage. 10th April, taken from their ambitious concept album A Year With No Summer, drags on and on with a gripping, ethereal sound, moments of space allowing the song to breath amidst building intensity. As a precursor to the grinding and whirling riffs of Haunts of the Underworld it is perfect and they close off their set with Away / Absent. At times queasy, at times succulently soulful, they lead you through a song that ventures down a dazzling myriad of avenues, and one which exemplifies all of this bands intricacies and flavours in one fell swoop. Two bands undoubtedly doing their city proud in front of a crowd which has travelled from across the continent.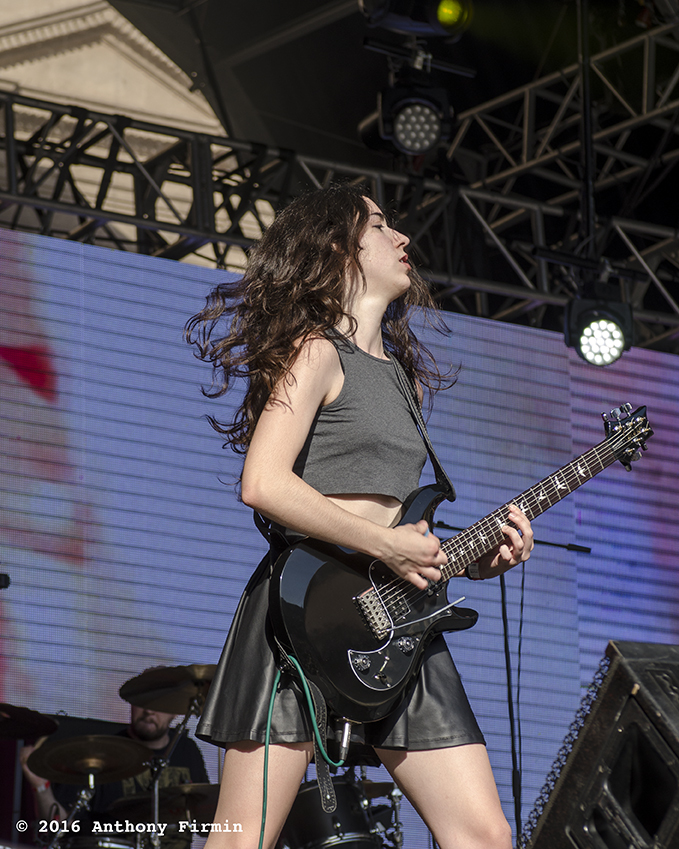 By design, progressive music stretches across many a musical universe and so a festival amass with heavy guitars and little else wouldn't be representative of the genre's expansive demographic. The folks at Be Prog! are well aware of this however and the inclusion of Russia's I Am The Morning [8] prove an inspired choice. The weather is perfect – not a single cloud marks the glassy azure sky – and their sweet music, made up of tinkling piano, gorgeously haunting cello and violescent violin and decorated by Marjana Semkina's honey dripped vocals, seems to charm every single soul here. The piano led Too Many Years floats like a dandelion in the wind, Marjana prancing and spinning about the stage in a light summer dress, an infectious smile curling her lips. The theatrical chamber music of 5/4 gets the crowd participating with claps which tangle in the air above us. Their set is beautiful and fun; the band's first venture into Spain a definite success.
What every great festival needs is atmosphere. Sure, a solid and diverse line up of bands is pivotal, but it is the people, the setting and the vibes that exhume and embrace days such as this are quintessential for making it a memorable occasion. Be Prog! then, selling a great selection of food and drinks – including Opeth's glorious Communion Pale ale – makes this a place you really feel a part of. Everyone here shares a love for intelligent music and so you so easily find yourself making friendships, greeting strangers like long lost friends and diving head first into what is a wonderful community of souls.
As darkness crept in over Poble Espanyol, shade slowly blanketing the stone slabs of the square, Iceland's Agent Fresco [9] arrived on stage to a hero's welcome. Only a few days earlier had vocalist Arnór Dan Arnarson found himself in a hospital bed, being treated for pneumonia. "You can't go to Barcelona," the doctors said. "I have to go to Barcelona," was his response. Showing no sign of his ailments though, he throws himself across the stage, dances, laughs and revels deep within what feels like a truly special moment for the band, defiantly putting his heart before his head and his health. And the crowd clearly admire that, singing along in full voice. The band come across as a more poppy, danceable Leprous at times, the vocals also bearing a similar operatic dressage. The tight, single coil attack of guitarist Þórarinn Guðnason's jittering and ground shaking riffs bounce off the rhythm section and great a bedrock for a truly dreamlike and joyous set. Arnarson's humility and love for music is painstakingly clear to see and it whisks you away to, as cliché as this may sound, a higher, happier level of being. Destrier is monstrous, a lofty and uplifting chorus the centre of gravity in which cascading beats and guttural guitars revolve around. Implosions, a song written in the aftermath of the death of Arnarson's farther is a bittersweet moment, a morbid and sombre piece that still manages to sound hopeful and it strengthens your soul, the jagged luminosity of The Autumn Red a perfect, celestial set closer. For music as catharsis and escapism, it doesn't get much more freeing. All things considered, if any band could have gotten away with not performing in fifth gear tonight, it would have been Agent Fresco. Yet no other band played with as much heart, soul, dedication and charisma – and that is no discredit to the other bands – and I was, in short, instantly enamoured and blown away.
Which left us with just one more act. Something of a seasoned veteran now, Bruce Soord lead The Pineapple Thief [7] through a set that traipsed across the band's entire career. The Radiohead inspired, electronica bruised Wake Up Dead and the swaying, lapping musicality of Alone At Sea made early appearances. Yet, as good as it was, it felt the ante, considering this was a headline slot to round of what has been a delightful day, could be have been upped some more. Their light show was startlingly on point, the video screen behind them used to full effect too and so visually it was near enough flawless, the problem lay in their setlist. All The Wars and Snowdrops, for example, were delivered with a real delicacy and beauty, but it felt the acoustic guitar was relied upon a little too much, with the crowd wanting to carry on the party that Agent Fresco began. The frantic synths of Nothing At Best then, backed by some boisterous guitar work saw the band putting their foot on the gas at long last. It saw the place fizz and sizzle, everything comeing to life and it all coming together. There's a dark, ominous edge to the song, but its stomping, almost disco conviction couldn't have been better placed at the end of the set. But it was one which set would simply have benefitted from more of these moments. A classy band for sure but, for the second time in less than a week, the Icelandics found themselves triumphant against the English.