Taylor and the Mason, Twisted Dolls and Donna and the Cadillacs @ Gullivers
We venture into the unknown at Gulliver in Manchester for an End Of The Trail Records promo evening...
Words and photos: Anthony Firmin
Going to shows where you have little or no idea about the bands playing can be an eye and ear opening eperience. Tonights show is promoted by End Of The Trail Records as a scouting and promo event - a great idea!
Doors were at 7:30 and the first band, Gardenback, hit the stage as the doors opened which isn't good for those of us who like to be fashionably late.
Girls Girls Girls impress with their alt-pop and reminded me a little of Haircut 100. Their selection of short songs has the crowd dancing along and the supporters they have brought along are certainly vocal. Their catchiest song is the latest single "Never Been Kissed" as singer/guitarist Sam Steele jumps around the small stage; what comes across is how happy they all are playing live. I am sure we will see and hear from them again as they are in the middle of a mini tour of Manchester over the summer.
Acoustic guitars, violin and a percussive beat box are the last thing I expected to see but here they are the tools of the trade for the intriguingly named Taylor and the Mason. And for the next 30 minutes I am completely blown away by a series of songs that are all so different yet retain their own cheerfulness. Little King is the highlight for me amongst a light and refreshing set, a huge contrast to the rest of the bands of the evening and yet they were enjoyed by everyone present.
With an album launch in a Salford brewery in September and positive comments from the likes of Iron Maiden's Janick Gers, the future is as bright as their harmonies.
The Twisted Dolls hit the stage next with their scuzzy heavy rock, yet another contrast of the evening and makes you understand why End Of The Trail are lauded in the industry. Bassist Jess looks settled and comfortable in the band laying down a heavy groove whilst drummer Grace's approach can only be described as a brutal assault; her bass drum sound makes my rib cage rattle and is reminiscent of Mr Bonham, whilst Luke's guitar and vocals twist around that deep heavy rhythm. The latest single, "Electrify", comes across much grittier than the recorded version but the zenith of their set is "Black Magic" which is stunning.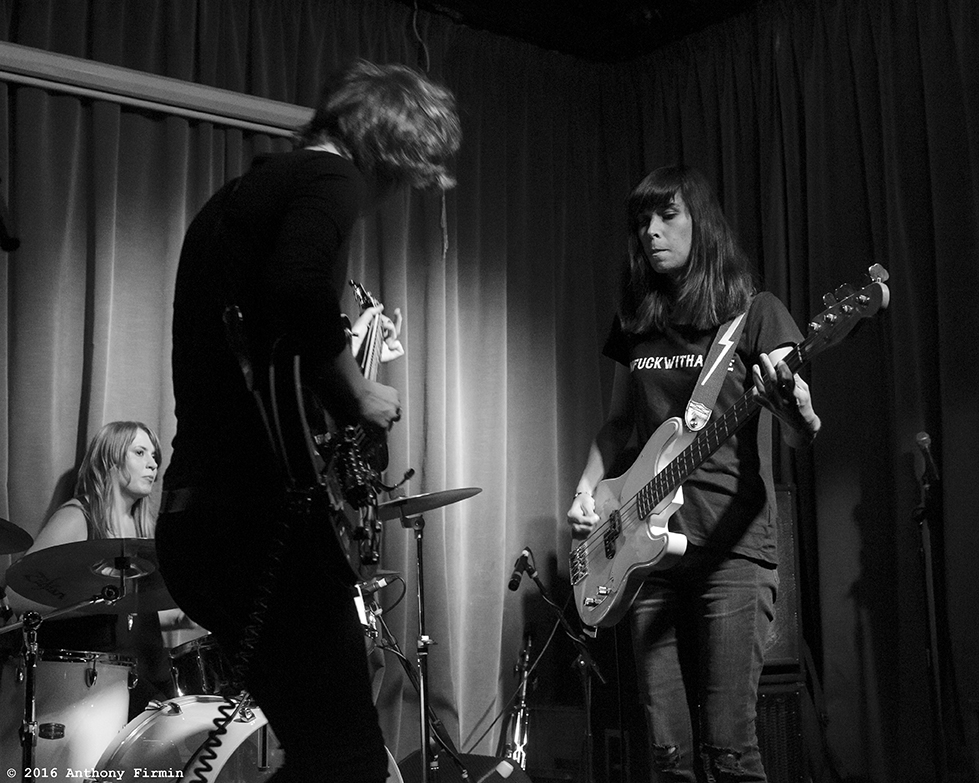 The final act are Donna and the Cadillacs, a solid and tight trio who dropped their debut single "Shoot You Down" a couple of months back and they duly play it early in the set. Although the crowd are soaking up their stoner rock'n'roll it isn't really my thing, however "If The Cap Fits" is really enjoyable.